Extreme Limousine Rates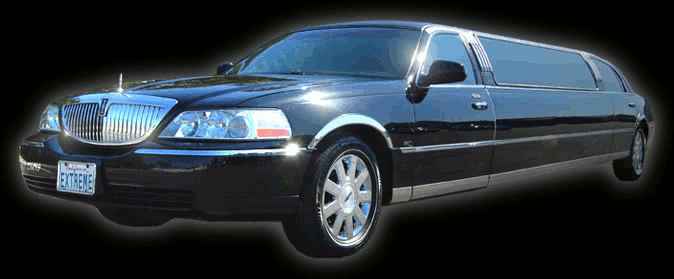 All-Inclusive Hourly Rates
Sunday – Thursday 3-hour Minimum
Friday – Saturday 4-hour Minimum
Vehicle
Passengers
Sunday-Friday
Saturday
Sedan
(1-3)
$58.00
$68.00
Escalade SUV
(1-6)
$75.00
$85.00
Stretch Limousine
(1-9)
$78.00
$78.00
Chrysler 300 Limousine
(1-9)
$88.00
$88.00
Excursion
(1-14)
$115.00
$115.00
Hummer H2 Stretch Limousine
(1-20)
$125.00
$135.00
Limo Bus
(1-28)
$145.00
$160.00
One-way Airport Transportation
10:00pm-6:00am — $10.00 extra
Valley Center, Bonsall, Ramona — $10.00 extra
Fallbrook, Pauma — $20.00 extra
Temecula, Menifee, etc. to SD — $40.00 extra
Additional pickups — $10.00 extra
San Diego Airport – San Diego Cruise Ship Terminal
Sedan
(1-3)
$98.00
Escalade SUV
(1-6)
$125.00
Limousine
(1-9)
$165.00
Excursion
(1-14)
$225.00
Sedan
(1-3)
$155.00
Escalade SUV
(1-6)
$200.00
Limousine
(1-9)
$225.00
Excursion
(1-14)
$265.00
LAX – Ontario – Long Beach – Disneyland – San Pedro – Long Beach Cruise Ship Terminal
Sedan
(1-3)
$275.00
Escalade SUV
(1-6)
$335.00
Limousine
(1-9)
$375.00
Excursion
(1-14)
$425.00
Excursion/Hummer stretched limo
(1-20)
$425.00
Limo bus
(1-28)
$750.00
Sedan
(1-3)
$125.00
Escalade SUV
(1-6)
$175.00
Stretch Limousine
(1-9)
$195.00
Excursion
(1-14)
$275.00
Hummer stretched limo
(1-20)
$325.00
Limo Bus
(1-28)
$395.00
Tax, and Gratuity are ALL Included. NEVER a Hidden Fee!
There is a 3% office fee for all credit card transactions.

All hourly reservations require a 33% deposit of the total amount of the booking which is non-refundable in the event of any cancellation.

If the customer cancels within 7 days prior to scheduled transportation the customer will be responsible for full payment of the scheduled service.

Premium rates may apply on particular nights. Please call for updated pricing. There is an additional fuel charge on each run.
| | | | | |
| --- | --- | --- | --- | --- |
| 760.746.1442 | | 877.746.1442 | | |